Access your inner Clown. Enjoy being you. Appreciate the power of laughter and joy!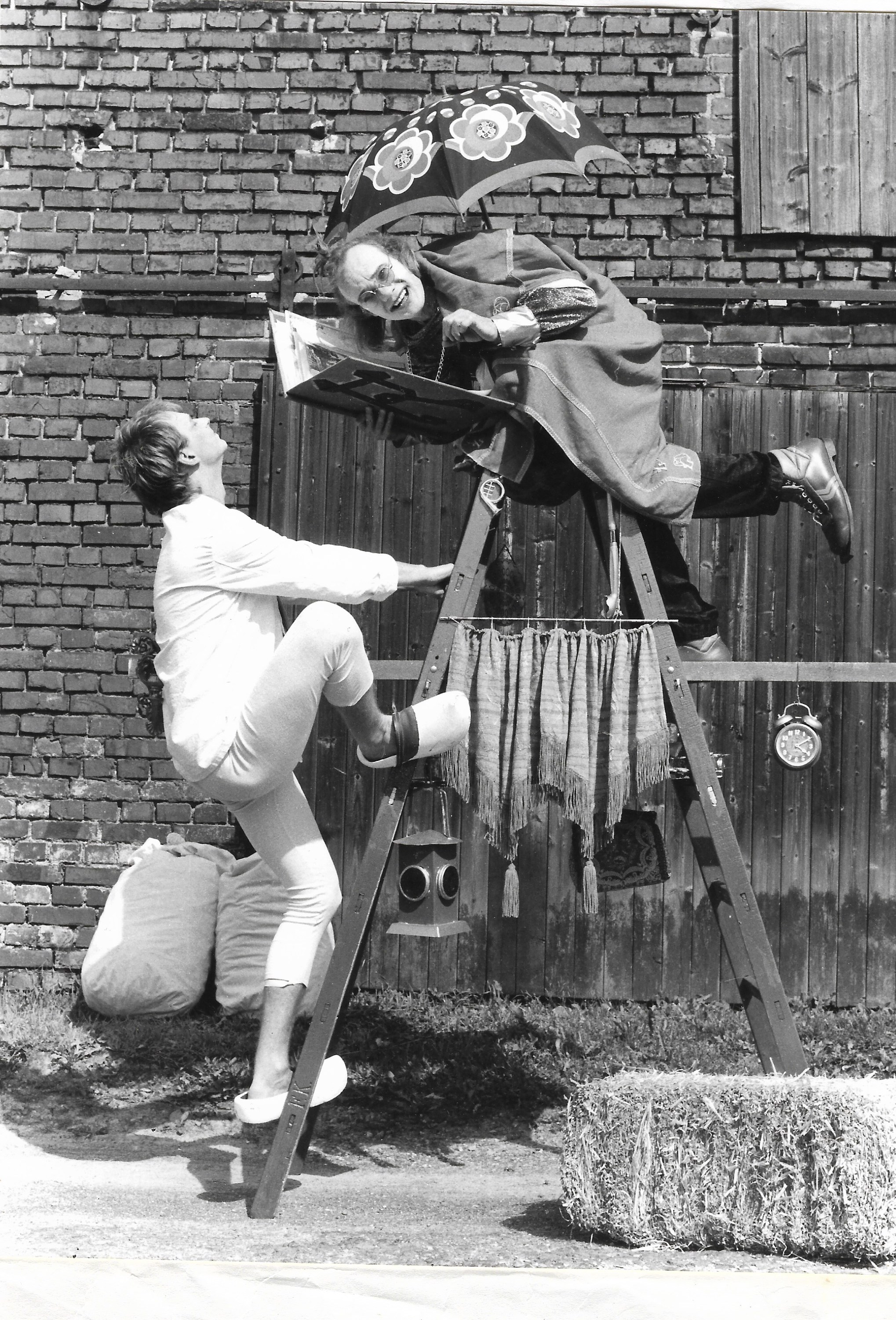 Each workshop covers three main elements:
1. Physical Movement: mime, slapstick, movement, dance.
2. Improvisation: The role of Status, short and long form improvisation; structure of game playing; developing your unique character; regional styles of clowning; theory types of laughter.
3. Technical Work: Circus skills, mask work, making fun music, manipulation of everyday objects, puppets. Creating routines: the process, structure and content of solo, partner and group performances. It is suggested that you wear loose comfortable clothing as the sessions are interactive.
Who can participate? Everyone! No matter your age or profession, with or without previous clowning experience. Artists - to broaden their range as professionals. Guidance is provided for the creation and staging of acts. Social/Health Workers- to integrate the art of clowning as a medium of intervention and healing through fun and laughter.
About David Cronin
In the 1970's there were three stunt performance groups in Adelaide, ready for the film industry to take off. David Cronin trained and performed with two of them and three years later was teaching the craft in Sydney. David trained in mime, acrobatic and circus skills with Boris Svidensky from the Moscow Circus in a Drama School in Israel, then continued with Cornelia Vladimir Rodzianko in their Berlin theatre ensemble 'Stimme und Bewegung.' David went on to work freelance and started teaching theatre in Europe. Further training with polish theatre group 'Gardienize' [Grotowski training] and other artists & directors, e.g. Yoshi Oida. Across his colourful and varied career David has: studied mask, mime and Clown at the International Theatre School in Rome with Emanuel Gallot-Levalee, had a long lasting career as a solo, duo and group clown and entertainer and a sixteen year career as a Clown Doctor in Adelaide. He currently: teaches and coordinates Laughter Yoga Adelaide, is a corporate speaker for humour and health in the work place/school, directs and produces shows and performs in libraries, schools and festivals.
It is suggested that you wear loose comfortable clothing as the sessions are interactive.
For more information visit on David visit www.davidcronin.love
Workshop queries email: davidcronin3@bigpond.com
Full Sunday Intensive Workshop
Date: 29th April
Time: 9.30am - 4.30pm
Cost: $75
Places limited
This event has passed